Creative Activities
At West Winds Community Centre, we aim to create an environment that provides support and services to connect people in the community.
Our creative programs include weekly groups as well as annual events such as the Lantern Parade and lantern-making workshops. Please check out our website for current details and contact information.
Regular groups include:
CraftChat group - bring a project and chat with a supportive group.
Community shed - work on projects or learn new skills.
Community Shed - Workshop Women - our volunteers will support you with your Shed projects
Community Shed - monthly 'how to' workshops - check out the newsletter for current info.
Channel Art Group - every week, bring your supplies and create with a supportive group.
Boomerang Bags sewing bee - come and help us sew some boomerang bags to reduce use of plastic bags, we meet every month.
Spinning group - all levels are welcome, we meet monthly.
Art Classes for children - see website
Who this service is for
Anyone wanting to do something creative.
Cost
Some groups have a small cost - see our website for details.
Accessibility Support
Accessible parking, entry to building and amenities.
How this service is delivered
Face-to-face

These groups are run at the centre.

Call or visit us online

Contact us or see our website or facebook page for details.
Updated: 03/02/2020
Provided by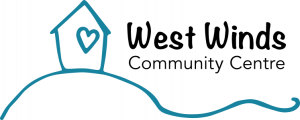 Woodbridge
3528 Channel Highway, Woodbridge TAS, Australia
More programs from West Winds Community Centre