Community Transport by CTST
Community Transport Services Tasmania (CTST) is a state-wide community based not-for-profit organisation that provides affordable door-to-door community transport for the over 65s, and people with a disability.
We help our clients to continue living independently within their community by allowing them to continue to attend appointments such as regular visits to the doctor, trips to the shops or hairdressers or to events such as flower shows, concerts or sporting events.
If you have a place to go or you would like to get people to your location, please don't hesitate to get in touch.
Who this service is for
The over 65s, and people with a disability.
Cost
There is a small fee for service, see our website for details.
How this service is delivered
Face-to-face

Our transport operations are delivered through six offices located throughout the state. Registered clients can make their next transport booking by phoning 1800 781 033. From there we can take you anywhere in the state.
Updated: 13/07/2023
Provided by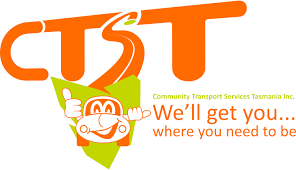 More programs from Community Transport Services Tasmania (CTST)