Circular Head Aboriginal Corporation
Our Mission
Creating a sustainable organisation by developing our future from the wisdom of the past, healing, nourishing, reconstructing our spirit, our land, and our culture and to transfer the knowledge, gained, to the young Aboriginal community to pass onto future generations.
The Circular Head Aboriginal Corporation provides facilities and services to:
• Create a future for young people
• Facilitate and promote reconciliation and empowerment
• Rebuild and celebrate the spirit of individuals
• Health Services and Family Support Services
• Reconnect, care for and nurture the land
• Reconstruct and celebrate our culture and language
• Uphold and utilise the wisdom of the Elders.
Opening Hours
Office hours are
Monday 8.00am to 4.30pm
Tuesday 8.00am to 4.30pm
Wednesday 8.00am to 4.30pm
Thursday 8.00am to 4.30pm
Friday 8.00 to 2.30pm.
How this service is delivered
Call or visit us online

If you have any enquiries, please contact chac.reception@chac.com.au or (03) 6452 1287.
Updated: 12/09/2023
Provided by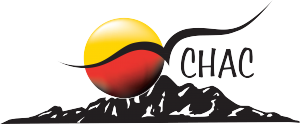 Reception - Smithton
10 King Street, Smithton TAS, Australia
Health Building - Smithton
165 Nelson Street, Smithton TAS, Australia
Trawmanna - Smithton
73 Mella Rd, Smithton TAS, Australia