Child and Family Centre – Chigwell
**COVID-19 Update – our play space is currently closed, we have lots of online resources and activities. See our facebook page or contact us for information.**
Child and Family Centre Chigwell (CFCC) is for children, their families and carers in Chigwell and surrounding areas where families can play and access services and support in their local community.
CFCC aims to support families in a safe place that feels like home. A place where social connections can be made, friendships and new skills are developed.
CFCC offers:
Drop in parenting help and support
Music, Rhyme & Story Time
Playgroup, Baby Playgroup
Food Assistance (Wed)
Child Health and Parenting Nurse (CHAPS)
Fun indoor play areas for children
Links with local schools and early learning programs
Parent information and support sessions
Transport to essential services
Outdoor activities, including sandpit & garden.
Who this service is for
Families and carers with young children 0-5 years who live in Chigwell, Austins Ferry, Berridale, Claremont and Colinsvale.
Opening Hours
Playspace and program delivery Monday to Thursday 9-3pm, Friday 9-1pm
Drop in family support 9-4 Mon -Fri
Accessibility Support
easy ramp access all areas
How this service is delivered
Face-to-face

** Play space currently closed
Casual drop in, or telephone support
One on one, face to face support
Parenting sessions
Family access visits as arranged

Call or visit us online

Call us, 03 62 755 333
SMS on our mobile number: 0457 857 795
Or visit our Facebook page for latest program information

We'll come to you (outreach)

We outreach to families as required, this includes transport in our bus to essential services or to our regular programs if transport is a challenge.
Updated: 08/11/2023
Provided by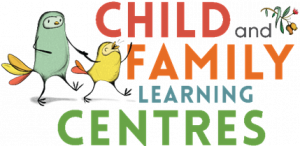 Chigwell
4 Bethune Street, Chigwell TAS, Australia