Cancer support for under 25's
Cancer Council Tasmania's Cancer Support for Under 25's is a state-wide program supporting Tasmanian families of children, adolescents and young adults with cancer up to the age of 25 years and survivors of childhood cancer.
There is a range of support and information available for families when a young person is diagnosed with cancer during and after treatment.
The Under 25's program can assist young people, family members, friends, health professionals and the wider community with:
- Guidance on the range of community services available to assist young people affected by cancer and their families;
- Information on aspects of childhood cancer, adolescent and young adult cancers;
- Resources, brochures and books for those diagnosed with cancer and their families and schools;
- Emotional support for immediate and extended family.
Who this service is for
Young people up to 25 years and their families who have been impacted by cancer.
How this service is delivered
Call or visit us online

For further information, please contact our Cancer Support Co-ordinator on 6169 1900 or click download our brochure below for more information.
Cancer Support for Under 25's Flyer
Click below to download our flyer with more information.
Download Flyer
Updated: 28/01/2020
Provided by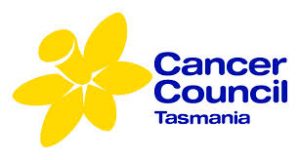 Hobart
15 Princes Street, Sandy Bay TAS, Australia
Launceston
69-71 Howick Street, Launceston TAS 7250, Australia
Devonport
45 Best Street, Devonport TAS, Australia