BreastScreen Tasmania
BreastScreen Tasmania provides a free screening mammogram every two years to women between the age of 50 and 74 years throughout Tasmania.
BreastScreen Tasmania is part of BreastScreen Australia – a national breast screening program that aims to continue to reduce deaths from breast cancer through early detection of the disease.
While women in the target age group are particularly encouraged to participate, all women over the age of 40 years are eligible for the program.
We have two permanent clinics in Hobart and Launceston.
For women who are unable to attend a BreastScreen Tasmania clinic in Hobart or Launceston, we operate two fully-equipped mobile units (Ida and Luna) to extend our free breast screening service to eligible women across the state. The Ida unit has wheelchair accessibility.
Who this service is for
BreastScreen Tasmania provides a free breast screening mammogram for women:
– over the age of 40 years
– with no breast symptoms, such as a lump, pain or nipple discharge
– who have not already had a mammogram in the past 12 months.
If you do not meet these requirements, speak to your doctor about the best option for your needs.
How this service is delivered
Call or visit us online

Contact us or book an appointment online

We'll come to you (outreach)

The mobile unit visits various rural and remote locations around Tasmania. To find out when a BreastScreen Tasmania mobile unit is visiting your area, view the itineraries on our website.
Updated: 04/05/2022
Provided by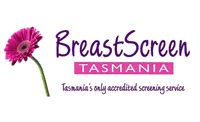 Hobart
4/25 Argyle Street, Hobart TAS, Australia
Launceston
7 High Street, East Launceston TAS, Australia
Breast Screen Mobile Units