Be the Boss
Be the Boss
Be the Boss is about getting on top of your money for good. We're glad you're here!
These videos and action plans are our gift to help get you through these challenging times.
We put this together for a 3-week journey, but right now we think it's best to just dive in and use the ones you need. They'll help you:
– work out what's important to you;
– what changes you need to make; and
– how to turn those good intentions into action.
Even in this time, you can be the boss of your money.
Financial Counselling
The light you've been looking for to solve your money problems
Are you struggling to pay off your credit card? Is legal action imminent? Is your electricity bill overdue … again? Are you having trouble making ends meet? Even if everything feels overwhelming, there is hope – you can get your money under control. The Salvation Army's free Moneycare financial counselling service is here to help.
When you talk through your situation with our caring, professional counsellors, you'll receive personalised advice on how to get through your money problems and avoid trouble in the future. Importantly, our service is free and confidential.
Please reach out to our free financial counselling service here at Moneycare if you are looking for someone you can trust to have an important money conversation.
Who this service is for
Everyone
How this service is delivered
Call or visit us online

This is an online resource - see our website for all the details.
Updated: 16/08/2023
Provided by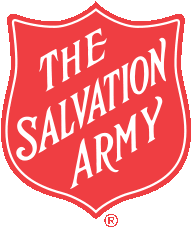 Be the Boss - online resource
Financial Counselling - find a counsellor near you