Alcohol, Tobacco and other Drugs Peak Body
As an independent not-for-profit organisation, the ATDC represents a broad range of alcohol, tobacco and other drug organisations. These organisations provide information and awareness, prevention and early intervention, harm-reduction and specialised treatment and recovery services and programs.
Working with all levels of government and the community, the ATDC plays a vital role in leading, collaborating and advocating for increased investment into treatment services, and population based initiatives that reduce the harms associated with problematic substance use across Tasmania.
The ATDC supports the sector by delivering training, networking and information sharing opportunities, as well as undertaking policy and advocacy projects with, and on behalf of our members. At all times our work is underpinned by a commitment to evidence-based practices and policies, consumer participation, harm reduction, and partnerships and collaboration.
Opening Hours
Our Hobart office is open 9-5, Monday to Friday.
How this service is delivered
Face-to-face

Our office is in Hobart

Call or visit us online

Call us or see our website for more information about what we do.
Updated: 29/06/2021
Provided by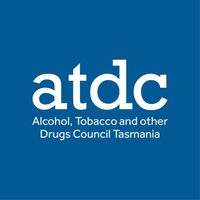 Hobart
175 Collins Street, Hobart TAS, Australia