Aboriginal Health Service
Want to stay healthy or need to see about a health problem? Want to get fit while enjoying activities in a group? Concerned about some-one else's health?
The Aboriginal Health Service is a state-wide comprehensive and integrated primary health care service for all Tasmanian Aborigines and your families. We work with other health providers such as hospitals, medical specialists and many other specialised health providers to ensure that you always have access to the best services available.
Whatever you want from the Aboriginal Health Service, you'll probably be able to get it: from a massage to a counselling session, from a health check to a cultural experience.
Who this service is for
Tasmanian Aborigines and your families.
How this service is delivered
Call or visit us online

Call us on 1800 132 260.
Updated: 12/09/2023
Provided by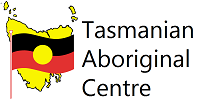 Hobart
56 Patrick Street, Hobart TAS, Australia
Launceston
128 Charles Street, Launceston TAS, Australia
Burnie
53 Alexander Street, Burnie TAS, Australia