Youth Entrepreneurial Services
Youth Entrepreneurial Services (YES) is an innovative social enterprise for young people to create and sell their own products and services online and through pop-up stores/markets using uniquely-designed retail modules.
YES has a whole of community focus where local businesses and community members partner to achieve the outcomes; giving young people real life exposure to employers, their local communities and beyond.
YES is seeking expressions of interest from young people and members of the community who are interested in being involved in a creative partnership.
To find out more about what YES does for young people and how you might be able to be involved in this exciting new initiative please get in touch with the team at Impact Communities. We would love to hear from you and answer any questions you might have.
YES is a program run by Impact Communities in partnership with Workskills Inc. and funded by The Australian Government as Empowering Youth Initiative.
Who this service is for
Young people and members of the community who are interested in being involved in a creative partnership
How this service is delivered
Face-to-face

Visit us to find out more

Call or visit us online

Or call us or see our website for more information
Updated: 23/04/2020
Provided by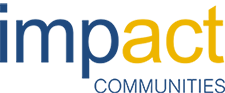 Hobart
49 Molle St, Hobart TAS 7000, Australia