Stay Healthy, Stay Connected
**COVID-19 - New Resource**
Stay Healthy, Stay Connected (SHSC) is an initiative of the Tasmanian Government.
We can stay healthy by staying home but we still need a way to stay connected to our communities. SHSC is a place for Tasmanians to come together, connect and share ideas during the coronavirus (COVID-19) pandemic.
SHSC will provide information, ideas, tips and a space to meet whilst we are all spending more time physically apart.
Since the declaration of the coronavirus pandemic, Tasmanians have been flooded with information about the developing situation and there are plenty of questions: What can we do during this time? How can I stay connected from my home? How can I help my community? What services and places are impacted in my area? Where can I go for information? How can I keep my children entertained?
We aim to address these questions in a positive and helpful way. Join us here to start building connections across Tasmania that will help us all through this challenging time. We are excited to have you on deck!
Who this service is for
All Tasmanians
How this service is delivered
Call or visit us online

This is an online resource
Updated: 23/04/2020
Provided by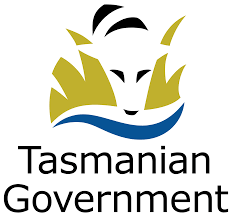 Stay Healthy Stay Connected