ShopSmart
Do you know what is really going into your trolley? Come along to ShopSmart and learn how to choose healthier foods when shopping.
This program will teach you how to understand food labels and how to spot methods used to trick you into buying less healthy foods.
This program includes a copy of the Healthy Shopping Guide.
Who this service is for
People with all types of diabetes.
How this service is delivered
Call or visit us online

For dates coming up in your area check out the website link on this page, that will take you to our calendar of events.

For more information or to book please call 6215 9000.
Updated: 09/10/2019
Provided by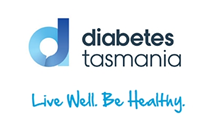 Hobart
152 Macquarie Street, Hobart TAS, Australia