Rullanih Teggana (Strong Heart) Alcohol and other Drug program
The South East Tasmanian Aboriginal Centre (SETAC) provides Rullanih Teggana which is Melukerdee for 'Strong Heart'
The Project aims to prevent harm from substance misuse and restore pride and connection to self, family, and community.
Rullanih Teggana offers:
– Wholistic Wellbeing Service for those affected by their own drug or alcohol use, supported by workers from SETAC, Holyoake, Anglicare and Cygnet Family Practice.
– Support for those affected by other's drug or alcohol use, including parents, children, partners and carers.
– Strong Hearts for Recovery project collecting stories of Recovery from local Aboriginal people.
The Rullanih Teggana Project aims to ensure you are being listened to, and your matters are kept private and confidential. The Rullanih Teggana team work with you and your family to support the changes you want in your life.
How this service is delivered
Face-to-face

This program is run from oura oura House
Updated: 10/08/2021
Provided by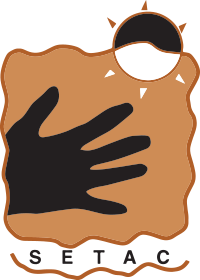 Cygnet
19 Mary Street, Cygnet TAS, Australia