Personal Alarms
The personal alarm service incorporates a small personal alarm button and an alarm unit. The button is light weight, water resistant and can be worn as a pendant or on the wrist. It works anywhere around the home, even in the garden or shower.
When the button is pressed a signal is sent to the alarm unit, causing it to automatically dial the monitoring centre. A trained Red Cross staff member will attempt to talk to you via a microphone in the alarm unit and will arrange the most appropriate form of assistance. If you don't answer, they will always ensure your wellbeing by arranging one of your nominated contacts to visit you promptly. If they are unavailable, an ambulance service or other appropriate help will be called to assist you.
The service is suitable for most people including those with speech, hearing or sight deficits and those with limited English.
It does not interfere with your phone or computer and there are trigger options for people with individual needs such as quadriplegia, epilepsy and those at high risk of falls.
Who this service is for
This service is for people who are elderly and are at risk of a sudden illness or fall that may go unnoticed.
How this service is delivered
Call or visit us online

Contact us for more information.
Updated: 15/11/2019
Provided by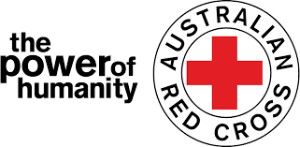 Bridgewater
6/28 Green Point Rd, Bridgewater