My Time Away
My Time away offers a variety of fun flexible respite and social activity options through the following programs:
Centre Based Respite
Children's (5-18) and Adult's (18-65) overnight centre based respite. This respite model aims to assist children, young people and adults to remain living within their home and local community by providing you with a centre-based short-term break. If you and your family are looking for a break on weekdays and/or weekends in a centre based environment this may be what you are looking for. Respite is Fun, Flexible and Family orientated.
There are two units on site. Unit 1 caters to the needs of children and young people with disabilities aged 5-18 years and Unit 2 caters to the needs of adults with disabilities aged 18-65 years.
You and your family will be involved in the planning and preparation of your stay at respite. This will mean telling us all about you and your interests and how we can plan your stay to be:
Fun, Flexible and Family orientated.
We would like your stay to be relaxing and enjoyable and offer you the opportunity to participate in a range of activities including:
- movie and theatre nights
- cooking
- fishing, football and cricket
- concerts and shows
- BBQ in the park
- museums, zoo, markets and national parks
- art projects
- dining out
By choosing to stay with us for a few nights or a weekend you will have the opportunity to meet new friends, take part in fun activities, build your independence and skills.
Come and be part of the fun.
Alternatively if you are seeking some fun Social Time on a Friday, Saturday or Sunday, this could be the program for you. Social Time also provides after school support for teenagers and runs the popular young women's group.
Break Away
Weekends Away travelling to holiday destinations around Tasmania
Mini Breaks Staying in the local Hobart area
Social Safari Out and about with friends Friday evenings and Saturdays
Kids ROC (Reaching Our Community) Saturday Activities for 5-12 year olds
Saturday Teen Scene Saturday Activities with 13-18 year olds
SWAG (Saturday Women's Arts Group) creative activities within a social environment
After School Activities
Weekdays for high school.
Theses services operate out of Lutana, Moonah and Mornington.
Who this service is for
Eligibility to access the service is determined by The Gateway Services or NDIS which provides a point of entry to our service.
How this service is delivered
Face-to-face

Our activities happen at a wide range of locations, contact us for details.

Call or visit us online

Phone or see our website for details.
Updated: 24/09/2019
Provided by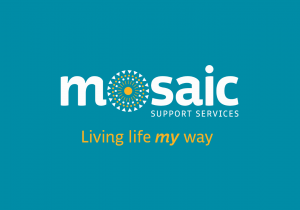 Hobart
35 Tower Road, New Town TAS, Australia