My Home
Being a part of the My Home program is an opportunity as an individual to lead your own life, reach your full potential and achieve your dreams. We provide the opportunity to live in your own home and be supported to be as independent as you can be is part of your life journey.
As a resident in one of our My Home options in Southern Tasmania, you will have the opportunity to work with us to develop a support plan that identifies your individual needs, goals and aspirations.
You may choose to be supported with your personal care, domestic duties or accessing the local community.
We support you to stay healthy and safe, participate in household routines, plan for leisure activities and holidays, develop and maintain skills for independent living and access services that promote health and wellbeing.
Our support staff work with you in the home for the hours you require support. Sometimes this is 24 hours a day, seven days week. Staff are qualified and trained to work with you based on your individual needs.
We will assist you to keep in touch with your family and friends and we are very happy to help you explore your social interests. You have the opportunity to attend events that are organised by residents and staff across houses, where you get the opportunity to socialise, have fun and try new experiences.
What to expect??
If you choose to live in one of Mosaic's supported accommodation options you can expect that you will:
- be treated with dignity, respect, honesty and courtesy;
- have your own bedroom;
- share the common areas of the house, except for the other bedrooms;
- have access to meaningful activities including individual and group outings;
- retain personal possessions;
- have a safe, secure and stable environment;
- receive accurate, consistent, timely and clear information
- maintain privacy and confidentiality of all your personal information
- have your cultural, religious, values, beliefs and sexual orientation being respected
- be supported by experienced staff.
How this service is delivered
Face-to-face

This service operates in Kingston, Bellerive, Glenorchy, Bridgewater, Rokeby, Moonah, Lindisfarne, Geilston Bay, Warrane, Howrah, Montrose, Claremont and New Town.

Call or visit us online

Contact us for full details.
Updated: 23/09/2019
Provided by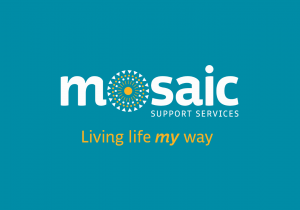 Hobart
35 Tower Road, New Town TAS, Australia