Information and Advocacy
In line with Federal and State Government recommendations, Epilepsy Tasmania staff are now working from home in order to reduce the spread of COVID-19 within Tasmania.
Please be reassured that we are still here — on the phone, on Facebook, on our website, on video chat and on Epilepsy Connect.
Don't be shy — we have time for you and no issue is too small.
For more information, please contact wendy.groot@epilepsytasmania.org.au.**
________________________________________________
Epilepsy Tasmania provides information, education and advocacy for people who are living with, or are affected by epilepsy.
Who this service is for
People with epilepsy, their family and loved ones.
How this service is delivered
Face-to-face

** Face-to-face video conferencing available
Hobart & Launceston offices currently closed but staff are working from home for our clients

Call or visit us online

Call one of our offices on (03) 6344 6881 or see our website for further information

You can also call the National Infoline on: 1300 852853.
Updated: 08/04/2020
Provided by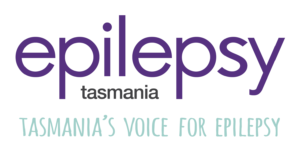 Hobart
1 Liverpool Street, Hobart TAS, Australia
Launceston
462 Wellington Street, South Launceston TAS, Australia
National Epilepsy Info Line