Student Assistance Scheme (STAS)
When your child goes to a Tasmanian Government school you will find that there are costs that you will need to pay. If you are eligible, there are a number of financial assistance schemes available to assist you to cover costs, such as the Student Assistance Scheme (STAS).
The Student Assistance Scheme (STAS) provides assistance to low income families towards the cost of levies for students enrolled in a school from kindergarten through to year 12.
STAS is provided through school and college resourcing rather than payment direct to families.
Families who are not eligible for STAS, but who may experience financial hardship should talk to the school about payment arrangements and other financial assistance which may help.
School staff understand that financial matters are highly sensitive, so your questions will remain completely confidential.
These matters will also be dealt with directly with you and not through your child.
Your child's participation in learning will not be affected.
Who this service is for
Parents who have a current concession card as listed below can apply for dependent students for assistance under the STAS:
Services Australia – Centrelink Health Care Card
Service Australia – Centrelink Low Income Health Care Card
Services Australia – Pensioner Concession Card or
Department of Veteran Affairs – Pensioner Concession Card.
Grandparents raising grandchildren may also be eligible for STAS.
How this service is delivered
Face-to-face

You can talk to the school business manager or principal at your child's school.

Call or visit us online

You can contact the Department of Education, Finance and Budget Services on 1800 827 055 or email stas@education.tas.gov.au

For information on Centrelink assistance programs, contact Centrelink's Youth and Student Services on 13 24 90 or visit the Services Australia website.
Updated: 12/10/2021
Provided by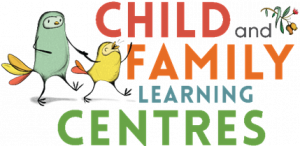 Student Assistance Scheme contacts
STAS Online Application Form
Centrelink assistance programs contacts