Family Doctor Service
Our commitment is to providing ongoing support to our community with our patients well-being in the forefront of our mind.
We have a dedicate team of professional practitioners and staff ready to provide ongoing support for all your health care needs. We have established services woven in preventative care to keep you healthy now and in the future. Our mission is to provide services to all at affordable prices while not sacrificing the quality of services or equipment we use. We bulk bill ALL concession card holders.
Services covered include:
• Family Planning
• Antenatal Care
• Pap Smears
• Nutritional Advice
• Counselling
• Travel Medicine
• Immunisation: Children & Adults
• Quit Smoking
• Weight Control Management
• Minor surgery: stitching cuts, removing moles, skin cancers
• 'Freezing' for sunspots/warts
• ECG: heart tracing
• Spirometry: lung function testing
• Audiometry: hearing test
• Ear syringing
• Dermatoscopy: Skin checks
• Annual Health Checks
• Diabetes Management
• Asthma Management
• Aged Assessments & Care
• Pre-Employment Medicals
Cost
Free to all concession card holders
Updated: 20/08/2019
Provided by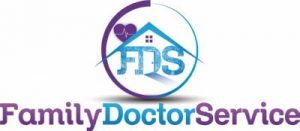 Launceston
137 Hobart Road, Kings Meadows TAS, Australia