Epilepsy Connect
** COVID-19 Update - In line with Federal and State Government recommendations, Epilepsy Tasmania staff are now working from home in order to reduce the spread of COVID-19 within Tasmania.
Please be reassured that we are still here — on the phone, on Facebook, on our website, on video chat and on Epilepsy Connect.
Don't be shy — we have time for you and no issue is too small.
For more information, please contact admin@epilepsytasmania.org.au. **
__________________________________________
Whether you have epilepsy or care for someone with epilepsy, our free peer support service is an easy and confidential way to speak to others who have been there.
Talking with people who have had similar experiences can help you feel more understood and less alone.
Trained volunteers who have personal experience with epilepsy and are backed by our team of health professionals are available to:
- offer emotional and practical support
- discuss concerns and challenges
- provide a better understanding of what to expect
Please note that Epilepsy Connect is not a medical service and peers are unable to provide medical advice.
Who this service is for
Those with epilepsy, their family, friends and carers.
How this service is delivered
Face-to-face

Face-to-face video conferencing available
Hobart & Launceston offices currently closed but staff are working from home for our clients

Call or visit us online

Visit our website to provide your details to access this service.

13 to 24-year-old Tasmanians may prefer to join our private Facebook group – an online community of peers and moderated by Epilepsy Tasmania - click on the facebook logo to see the page and join.
Updated: 08/04/2020
Provided by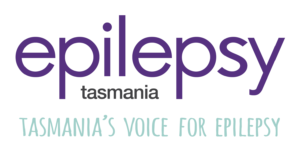 Epilepsy Tasmania and online connect
National Line and online connect