Emergency Meeting Points
There are over 270 Emergency Meeting Points in Tasmania.
Emergency Meeting Points are pre-arranged easily-found locations in rural and remote parts of Tasmania where you can meet up with an ambulance or other emergency services.
Emergency Meeting Points are designed to maximise the speed and certainty of emergency services reaching the correct destination in rural situations which are not well sign-posted or mapped, or with which emergency personnel cannot be expected to be familiar.
If you live or work in a rural area, you should make a note of nearby Emergency Meeting Points. If you require emergency assistance and expect the ambulance or other emergency services might have difficulty locating you, arrange for someone to meet them at the nearest Emergency Meeting Point and guide them to your location.
Each Emergency Meeting Point is signposted on the ground. Many are at key road intersections.
Who this service is for
People who live or work in rural Tasmania
How this service is delivered
Call or visit us online

See our website for further information and you can download maps of South East, South West, North East and North West region Emergency Meeting Points.
Updated: 29/10/2019
Provided by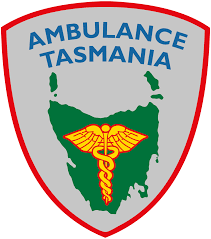 Emergency Meeting Point Map Link