Education Program
The South East Tasmanian Aboriginal Corporation (SETAC) provides tutoring, cultural activities and education, some family support and case conferencing.
The objectives of the programme are to support families and assist students to remain in school, improve literacy and numeracy skills, and to support successful youth transitions for further education and employment.
Aboriginal students within the Huon and Channel area have been provided many opportunities through a joint SETAC – Weetapoona Aboriginal Corporation Pathways Programme. This program has provided many students with ongoing tutoring support, mentoring, and skills necessary to transition to school based apprenticeships, traineeships, and employment.
Students have participated in many cultural activities including camps, workshops with our elders and visited the Tasmanian Museum and Art Gallery in Launceston. This has provided students with the opportunity to learn about their culture and the culture of other Aboriginal communities across Tasmania.
Most of the activities have been undertaken on Country which is proving to be a strong way of teaching our kids their culture.
How this service is delivered
Face-to-face

This program is co-ordinated from the Cygnet Primary Health Centre, and Kingston Outreach Centre.

Call or visit us online

For more information please see our website or call us.
Updated: 10/08/2021
Provided by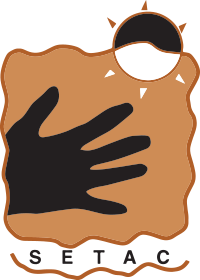 Cygnet
7393 Channel Highway, Cygnet TAS, Australia
Kingston
30 Beach Rd, Kingston Beach TAS, Australia