Domestic Assistance (Home Help)
Community Based Support can help you to stay in your home doing the things you enjoy best, by assisting you with light household duties such as vacuuming, cleaning, laundry and ironing.
Domestic assistance (Home Help) services can include:
• Vacuuming and mopping floors, cleaning the bathroom, bedroom and toilet and wiping benches.
• Dusting of clear and low surfaces.
• Washing and ironing of clothes (only outer garments will be ironed).
• Bed making.
• Assistance with meal preparation.
• Unaccompanied shopping and bill paying.
• Vacuuming of staircases (where there is no risk to the staff member).
You can download our brochure below for full details or see our website.
Referral
Potential clients can contact CBS for more information. Family members/carers, medical practitioners, health professionals or other service providers may refer on the client's behalf with the client's consent.
Who this service is for
Frail aged people, people with a mental illness, people with disability and their carers.
Cost
Fees are discussed with clients during the assessment.
Opening Hours
Enquiries:
Monday – Friday 8.30am – 5pm (except public holidays).
How this service is delivered
Face-to-face

These services are co-ordinated from our Moonah office.

Call or visit us online

You can call us or see our website for further details.

We'll come to you (outreach)

We visit our clients to provide these services in their homes.
Download Brochure
Updated: 15/11/2019
Provided by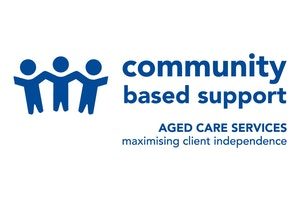 Hobart
24 Sunderland Street, Moonah TAS, Australia