Coronavirus Mental Wellbeing Support Service
How to seek support during this time
Feeling worried or struggling to cope during the coronavirus pandemic? Beyondblue is here to help. Our trained counsellors are there to support you 24/7. Give them a call on 1800 512 348.
The Beyondblue Coronavirus website will be regularly updated with information, advice and strategies to help you manage your wellbeing and mental health during this time. And you can stay up-to-date by joining our email community.
- Talk it through with us - whatever you're feeling during these challenging times, you can talk it through with one of our counsellors. We'll provide advice and support based on your specific needs.
- Online community forum - connect with others, share your experiences and exchange messages of support on our dedicated online forum: Coping during the coronavirus pandemic
- Information, advice and strategies - a range of resources to hekp you manage your mental wellbeing and support those around you
- Suicide and crisis support - if you are in an emergency, or at immediate risk of harm to yourself or others, please contact emergency services on 000.
Call Lifeline on 13 11 14
Resources include:
- how to talk to kids about coronavirus
- staying connected
- ways to stay positive if you've lost your job
How this service is delivered
Call or visit us online

We have phone support and web chat support, or you can join the discussion in our online forums.
Updated: 22/02/2021
Provided by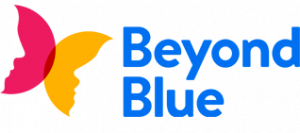 Coronavirus Mental Wellbeing Support Service