Coronavirus Mental Wellbeing Support Service
No matter how the COVID-19 pandemic is affecting your mental wellbeing, we have developed a range of information, strategies and expert advice to help support you.
Feeling worried or struggling to cope during the coronavirus pandemic? Beyondblue is here to help. Our trained counsellors are there to support you 24/7. Give them a call on 1800 512 348.
The Beyondblue Coronavirus website will be regularly updated with information, advice and strategies to help you manage your wellbeing and mental health during this time.
Resources include:
– Concerned about contracting COVID?
– Long COVID: Looking after your mental health
– COVID, study and your career – coping with uncertainty
Suicide and crisis support – if you are in an emergency, or at immediate risk of harm to yourself or others, please contact emergency services on 000.
Call Lifeline on 13 11 14
How this service is delivered
Call or visit us online

We have phone support and web chat support, or you can join the discussion in our online forums.
Updated: 13/04/2022
Provided by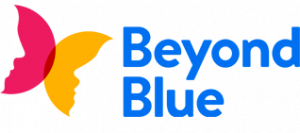 Coronavirus Mental Wellbeing Support Service