Community Shed
Based at the Flinders Island District High School, the Furneaux Islands Community Shed is inclusive of all residents of the Furneaux Group of islands, in the Bass Strait, over the age of 18.
We opened on the 26 October with an equal number of male and female applicants who registered a vast array of interests. For now we are concentrating on wood related activities with pottery/ceramics, on the list in the near future.
Because we are based on school grounds our shed is only available for use on non-school days and evenings, but until we increase the number of "responsible members" (recognised by the education department), and skilled up further supervisors, we open only on Saturdays from 10.00 am to 3.00 pm.
If you are not inclined to get busy with a hammer or saw, please feel free to just drop in to check out the facilities. The kettle is always on for a cuppa and a chat. Please feel free to drop in and see what you can do with us. You are always welcome.
Opening Hours
Only on Saturdays from 10.00 am to 3.00 pm.
Updated: 21/08/2019
Provided by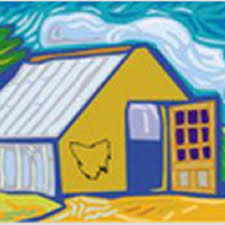 Whitemark
Flinders Island District High School, 121 Thule Road, Whitemark TAS, Australia