Beyondblue helpline and online chat
Beyond Blue provides information and support to help everyone in Australia achieve their best possible mental health, whatever their age and wherever they live.
Learn more about anxiety, depression and suicide prevention, or talk through your concerns with our Support Service. Our trained mental health professionals will listen, provide information and advice, and point you in the right direction so you can seek further support.
You can call, online chat, email us or join our online forums
Who this service is for
Anyone.
Opening Hours
Our phone line is available 24 hours, 7 days a week
Our chat online is available 1pm - 12am, 7 days a week
You can email us at any time and get a reply in 24 hours
Our online forums are available 24 hours, 7 days a week
How this service is delivered
Call or visit us online

Call us or see our website for more information.
Updated: 22/02/2021
Provided by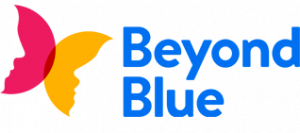 National helpline and online chat